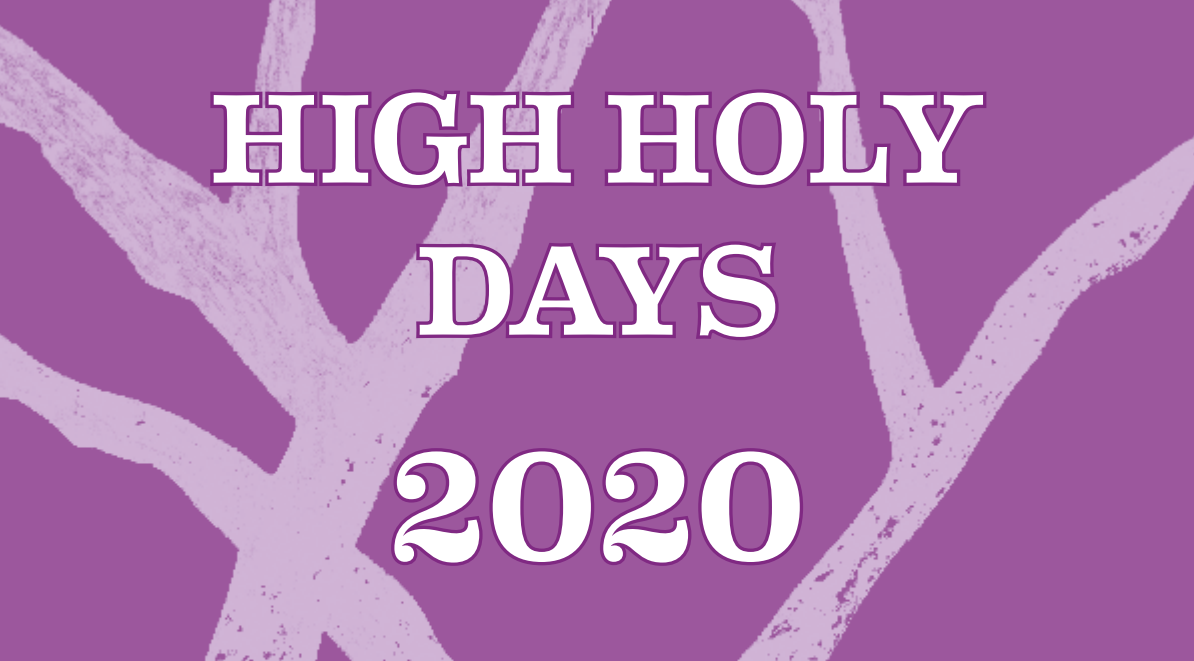 GOOD CHANGE
Your Book of Life doesn't begin today, on Rosh HaShanah. It began when you were born. Some of the chapters were written by other people: your parents, siblings, and teachers. Parts of your book were crafted out of experiences you had because of other people's decisions: where you lived, what schools you went to, what your homes were like. But the message of Rosh HaShanah, the anniversary of the creation of the world, is that everything can be made new again, that much of your book is written every day—by the choices you make. The book is not written and sealed; you get to edit it, decide what parts you want to emphasize and remember, and maybe even which parts you want to leave behind. Shanah tovah means both a good year, and a good change. Today you can change the rest of your life. It is never too late.
Mishkan Hanefesh,
Machzor for the Days of Awe
This information is available in a downloadable PDF. Click here!

Emanu El,
This year's theme for our high holy days comes from Our High Holiday Machzor and compels us to think forward and make a good change. This new year may we all know that our story is being written everyday, and we can always transform and lean into a good change. Together may we
all be courageous. Wishing you all a good change in 5781!
Rabbi Lindy Reznick
Cantor Jennifer Bern-Vogel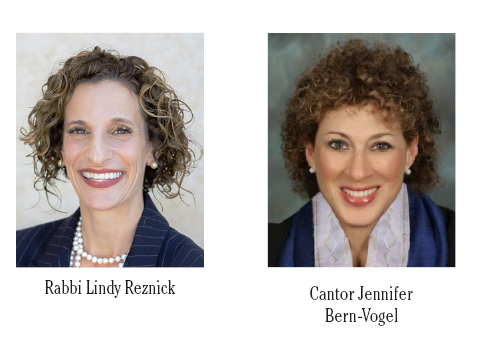 Learn about our High Holy Days programming
SLICHOT:
Joint Service with other SoCal synagogues
September 12, 7:30pm
Click here to register.

KEVER AVOT:
Service: September 13, 9:00am
Reservations are required to visit the Home of Eternity Cemetery.  15-minute slots are available.
Call the temple office for reservations.
ROSH HASHANAH:
Erev Rosh HaShanah,  September 18
   5pm Live Toasts
   5:30pm Rosh HaShanah Seder
Day 1, September 19
   10am Rosh HaShanah Service
   3pm Childrens' Service Watch Party
   DIY Tashlich with duck food donated by PAWS…
Day 2, September 20
   10am Rosh HaShanah Service
"IN-BETWEEN" CLASSES:
Sept. 21, 7pm: Drs. Phil Gold and Elizabeth Raskin
Sept. 22: Rabbi Healther Miller
Sept. 23: Jerry Ripley
Sept. 24: Fran Grace

YOM KIPPUR:
Kol Nidre, September 27, 6:30pm
Yom Kippur, September 28
   10am Morning Service
   1pm Yizkor Service
   3pm Childrens' Service Watch Party
   5pm Neilah Service
SUKKOT:
   Service: October 2, 6:30pm
   Sukkot Yizkor: October 11, 9am
SIMCHAT TORAH:
Service and Consecration: October 11, 6:30pm
For more information, choose the section below you would like to read.