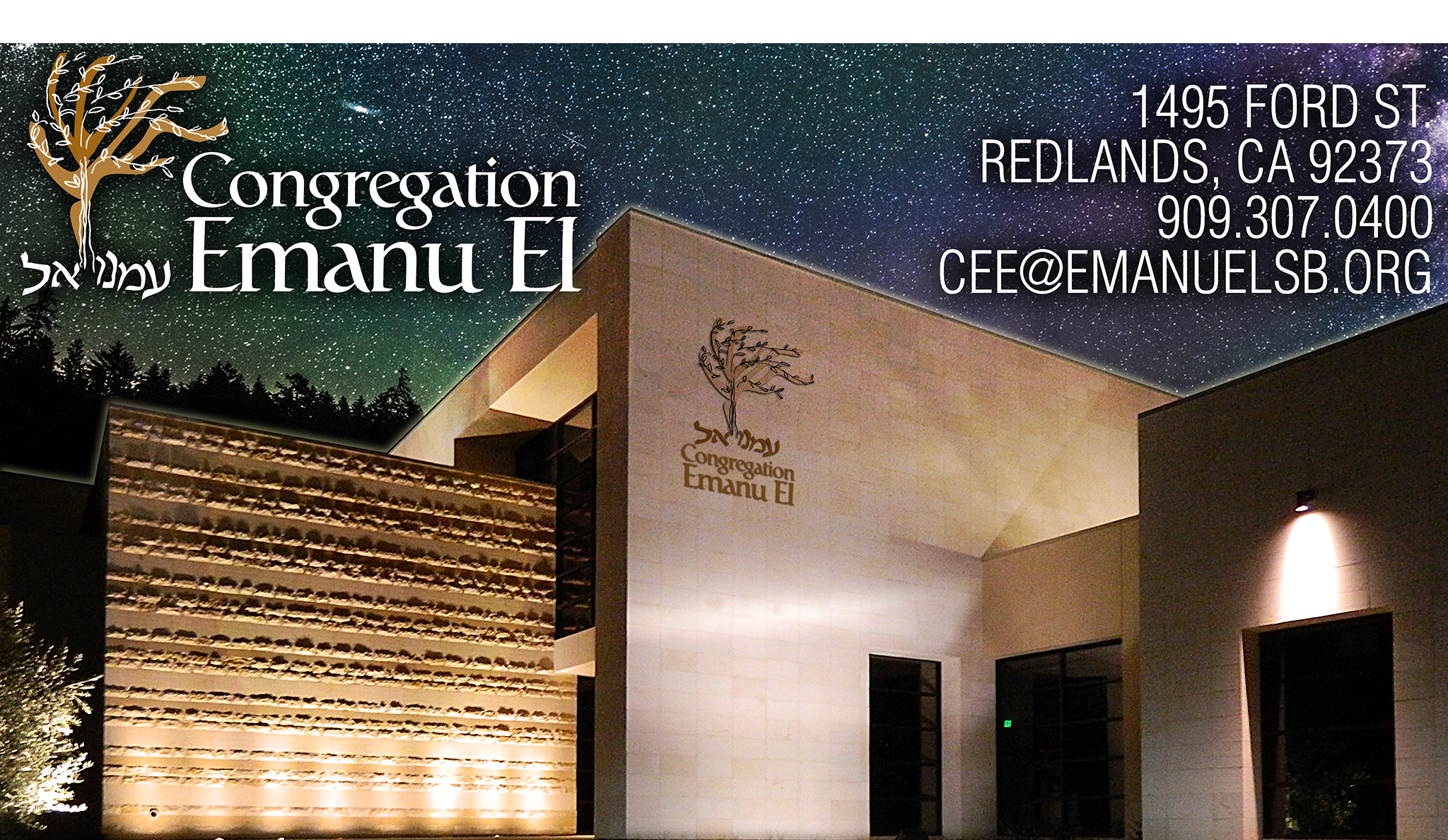 This week at Congregation Emanu El
Friday – August 16, 2019 – 7:00 pm
Led by Rabbi Reznick
Oneg Shabbat following the service hosted by Susan Damron in honor of her mother's birthday

Saturday – August 17, 2019
NO TORAH STUDY
NO SHABBAT MORNING SERVICE
Parashat Vaetchanan – – Deuteronomy 3:23 – 7:11
Haftarah – Isaiah 40:1 – 40:26
Coming Soon: ALL NEW Shabbat B'Yachad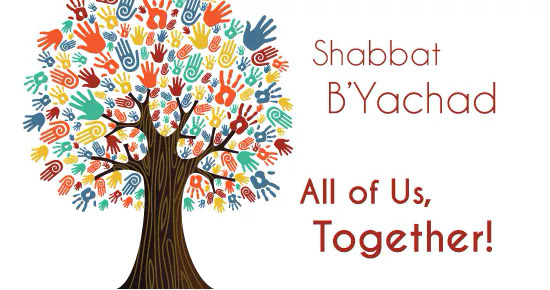 Get ready to celebrate Shabbat "Camp Style" with an all new "Shabbat B'Yachad!" B'Yachad means "together" and we'll all celebrate with a fun, shorter service once a month for people of all ages! The first Shabbat B'Yachad will be September 13 at 6:30pm – note the earlier time!
Visit Congregation Emanu El
1495 Ford Street, Redlands
Home of Eternity Cemetery
801 N. Sierra Way, San Bernardino
Helpful Information
Our Sisterhood Gift Shop is now open in the Temple Lobby! The hours are Wednesday from 4-6pm and Sunday, 9:30-11:30am!


DON'T FORGET YOUR SCRIP!     NOW AVAILABLE IN THE TEMPLE OFFICE! 

Scrip is available for grocery stores, retail stores, dining out, and much much more, at no additional cost to you! Scrip is great for everyone on your list! It's quick and easy.

Scrip can be purchased at the Temple Office or at shopwithscrip.com.

Download a list of what's available in the office by clicking here.

Click here for details including downloadable information about shopwithscrip.com

Your contributions to our synagogue are always greatly appreciated! For your convenience, we have made it possible to download the donation form online. Please mail this form to the tem
ple with your check enclosed. Of course, you are still welcome to call the temple office to make your donations.

Thank you so much for your generosity!