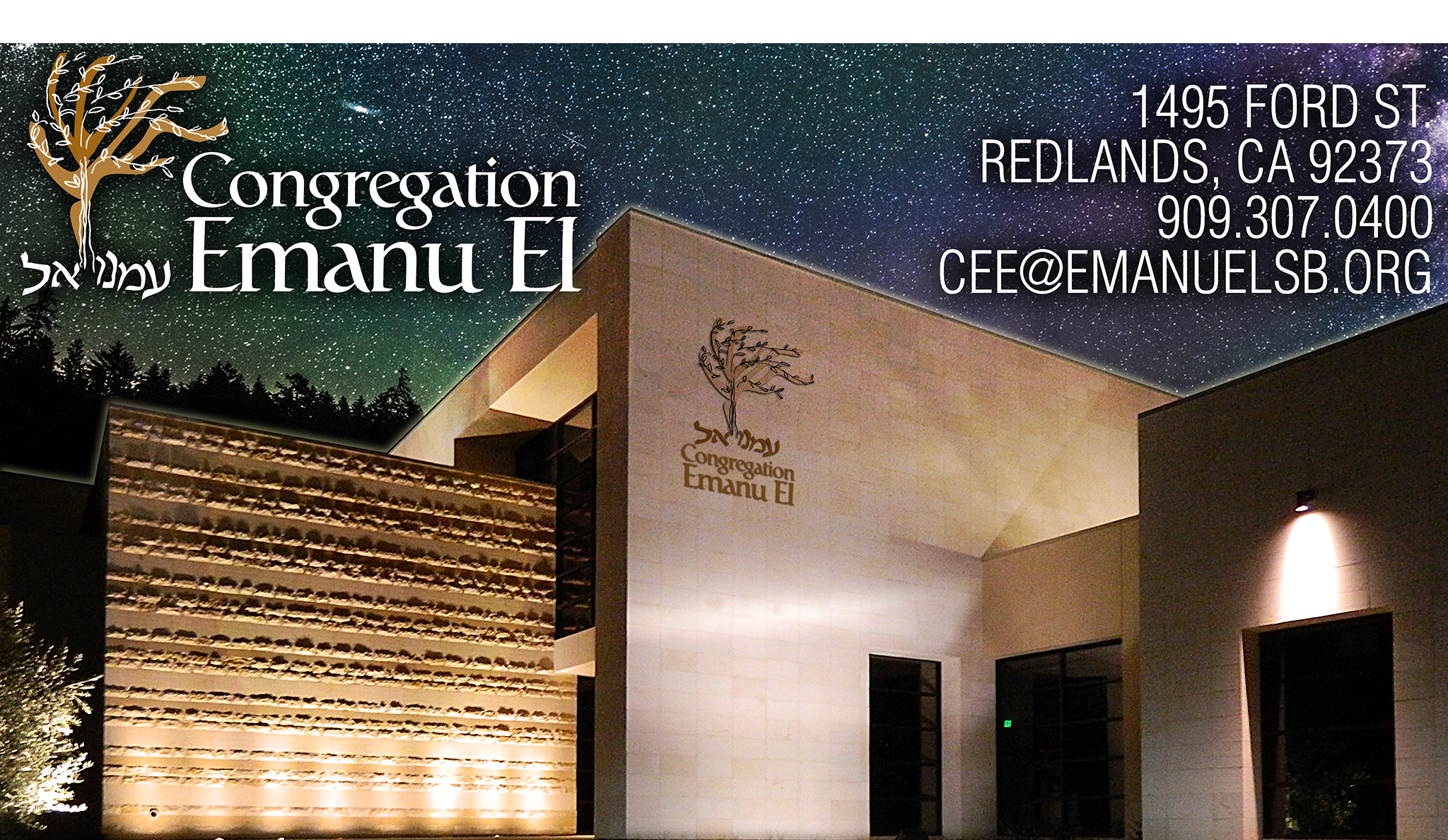 CONNECT WITH US SAFELY AND ELECTRONICALLY
All our congregational events are held on Zoom and Facebook Live.  Use one of the buttons below!

If you can't use the Zoom app, use your phone.
Call 1-669-900-6833 and use meeting ID: 501 987 6154  and password 472615
HIGH HOLY DAYS TOGETHERNESS SERIES
Join us safely and electronically at 7pm Monday through Thursday for special holiday-themed community activities! Every night features a different program full of joy, learning, and togetherness!
All events are broadcast live on our Zoom and Facebook channels. Use the buttons above to join.
Monday, Sep. 21 at 7pm
Medical Ethics: Connecting, Comforting, and Healing
with Dr. Phil Gold and Dr. Elizabeth Raskin
Tuesday, Sep. 22 at 7pm
ReSOULutions: Exploring Jewish Texts for Spiritual Growth
with Rabbi Heather Miller, Beth Chayim Chadashim
Wednesday, Sep. 23 at 7pm
Healing music for the High Holy Days
with Jerry Ripley
Thursday, Sep. 24 at 7pm
Meditations on the Days of Awe
with Professor Fran Grace
This week at Congregation Emanu El
Our building is closed, but our hearts are open.
Services via Facebook Live and Zoom
Friday, September 11, 6:30pm
Shabbat B'Yachad with Rabbi Reznick and Rick&Addie Lupert
Friday, September 18, 6:30pm: Erev Rosh HaShanah Seder
5:00pm: Live Toasts • 5:30pm Seder
Saturday, September 19: Rosh HaShanah Day 1
10:00am: Service • 3:00pm Children's Service Watch Party
Sunday, September 20: Rosh HaShanah Day 2
10:00am: Service
Friday, September 25, 6:30pm
Shabbat K'tsat, a special service for in-between holidays
Saturday, September 26
Shabbat Shuvah 10:00am Service
Click here for more High Holy Days information
Click to get the free Zoom app for iPhone or iPad
Click to get the free Zoom app for Android
Click to visit the Zoom web page for PC
Learn about this week's Torah Portion
NEW: DONATE VIA PAYPAL
CONNECT WITH US ON ZOOM
We're creating even more opportunities to connect electronically and stay healthy! Use the links at the top to join.
Grief Group: Wednesdays 5:30-6:30. Contact admin2@emanuelsb.org to join.
A Sacred Story with Heidi Nimmo: Thursdays 10am-11am, Share a connection with our community.
Learn how to use Facebook Live and Zoom
Visit Congregation Emanu El
1495 Ford Street, Redlands
Home of Eternity Cemetery
801 N. Sierra Way, San Bernardino