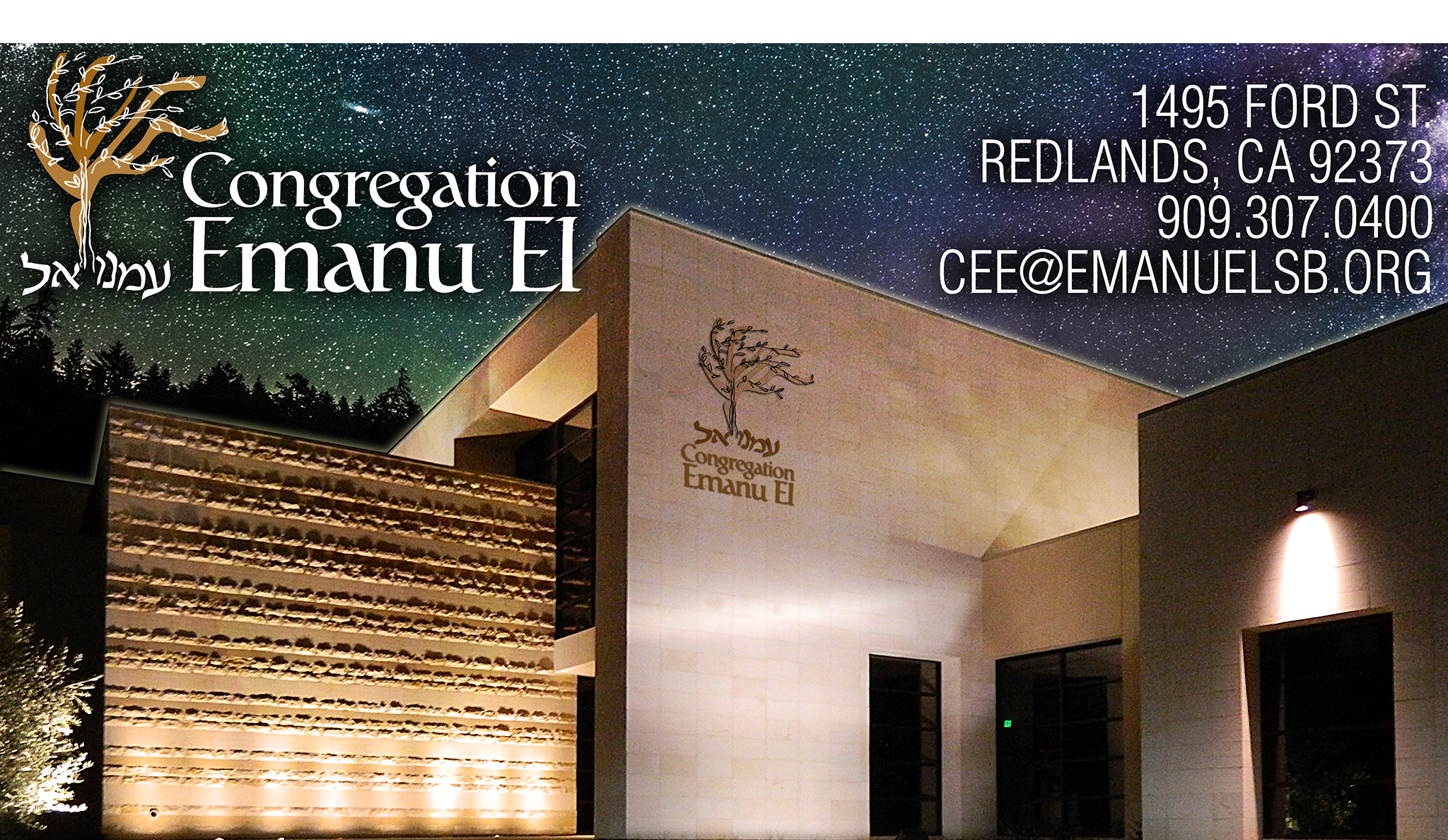 This week at Congregation Emanu El
Friday – November 15, 2019 
Shabbat Services – 7:00 pm
Led by Rabbi Reznick
Oneg Shabbat following the service hosted by Harriet Briant in honor of her birthday

Saturday – November 16, 2019
NO TORAH STUDY
NO SHABBAT MORNING SERVICE
Parashat Vayera – – Genesis 18:1 – 22:24
Haftarah – II Kings 4:1 – 4:37
SHABBAT B'YACHAD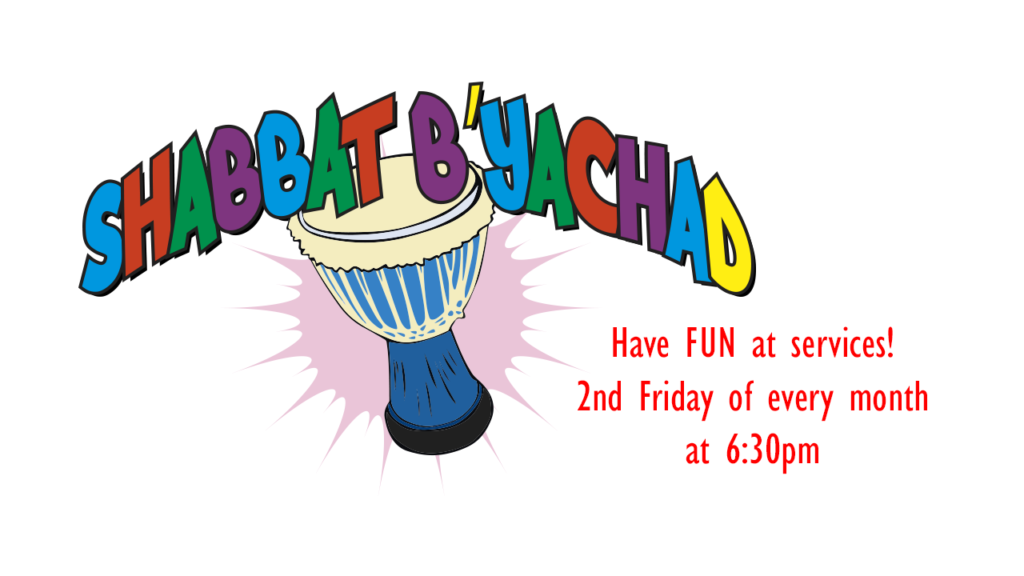 Join us for a shorter, more engaging service for Jews of all ages on the second Friday of every month at a special time. Try it out!
Visit Congregation Emanu El
1495 Ford Street, Redlands
Home of Eternity Cemetery
801 N. Sierra Way, San Bernardino
Helpful Information
Our Sisterhood Gift Shop is now open in the Temple Lobby! The hours are Wednesday from 4-6pm and Sunday, 9:30-11:30am!




Think, think, think…Holiday shopping ideas

Don't know if your neighbor prefers Dark Chocolates or Nut & Chews….get them a See's Gift Certificate…they can pick just what they want! Be sure to get some for you too!
Teenagers love Amazon.com, Best Buy, Bath & Body Works, Starbucks, Harkins Movie Tickets, plus all the clothing retailers like American Eagle Outfitters, Kohl's, Gap, Banana Republic and Express just to name a few…they won't roll their eyes at you and they won't return it.
For the younger ones…do your shopping with scrip at Buy, Buy, Baby, Build-A-Bear, J.C. Penney's, Target and more…
For the ladies …Sephora, Ulta, See's (again, never can go wrong with Chocolate!), Bed, Bath & Beyond, Nordstroms, Chicos, Williams-Sonoma, … you get the idea…
For the guys…Home Depot, Lowe's, Land's End, Big 5, Bass Pro Shops,…they will love it!
Co-workers, family and friends would appreciate gift cards from the many restaurants that are available.
And don't forget the grocery stores (Stater's, Vons/Albertsons, Sprouts) to get all your latke and brisket ingredients.

If you have any questions, please ask!

Think SCRIP! Buy it, Use it!

Scrip can be purchased through the temple office or using the shopwithscrip.com website.

How does it work? By signing up at shopwithscrip.com, you can choose the scrip cards you want from the latest list. Your scrip cards will be delivered to the Temple office once a week. Many retailers allow ScripNow which lets you print out your scrip from your own printer, instantly! Not only that, but many cards can be reloaded instantly online.

With the PrestoPay program at shopwithscrip.com, you can pay for scrip with a deduction from your checking account easily and securely. A 15¢ fee applies to each transaction no matter how much scrip you purchase.

Credit Card option has recently been added.  For an additional fee, you can now pay for your scrip with a credit card through the ShopwithScrip website.

 Any questions or for help getting started, email Julie Strain at scrip@emanuelsb.org.  It is very easy and helps our congregation. 

Click here for a list of scrip cards available at the temple office.

Your contributions to our synagogue are always greatly appreciated! For your convenience, we have made it possible to download the donation form online. Please mail this form to the tem
ple with your check enclosed. Of course, you are still welcome to call the temple office to make your donations.

Thank you so much for your generosity!