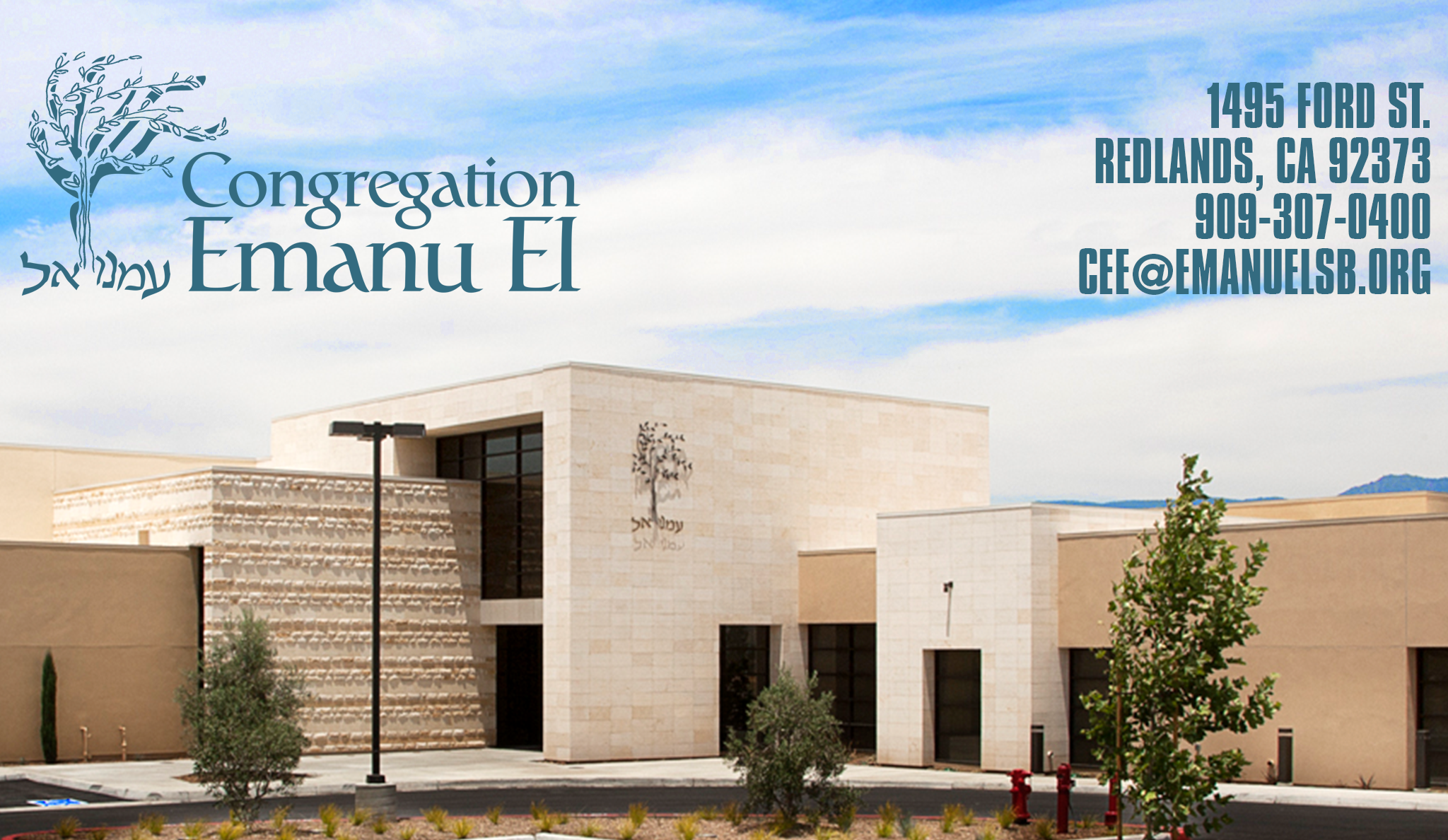 YOM KIPPUR AT CONGREGATION EMANU EL
Our services for Kol Nidre and Yom Kippur will be online only via Zoom and Facebook Live. Please click below for details.
Need to dial in? Call 669-900-6833 and use meeting ID 501 987 6154 and passcode 472615.
REVISED HIGH HOLY DAYS SCHEDULE
All services are online only.
KOL NIDRE
September 15, 7pm Service
YOM KIPPUR, September 16
  9:30am Morning Service
  3pm Interactive Mincha for the 21st Century
4pm Children's Service
  5pm Yizkor and Neilah Service
The Mincha Service will be a new interactive experience that you will not want to miss.
SUKKOT
September 20, 6pm
(Online Only)
This week at Congregation Emanu El
All services are Online Only
Friday, September 17, 6:30pm
Erev Shabbat
with Rabbi Reznick and Cantor Bern-Vogel
Friday, September 24, 6:30pm
Erev Shabbat
with Rabbi Reznick
Learn about this week's Torah Portion
Visit Congregation Emanu El
1495 Ford Street, Redlands
Home of Eternity Cemetery
801 N. Sierra Way, San Bernardino