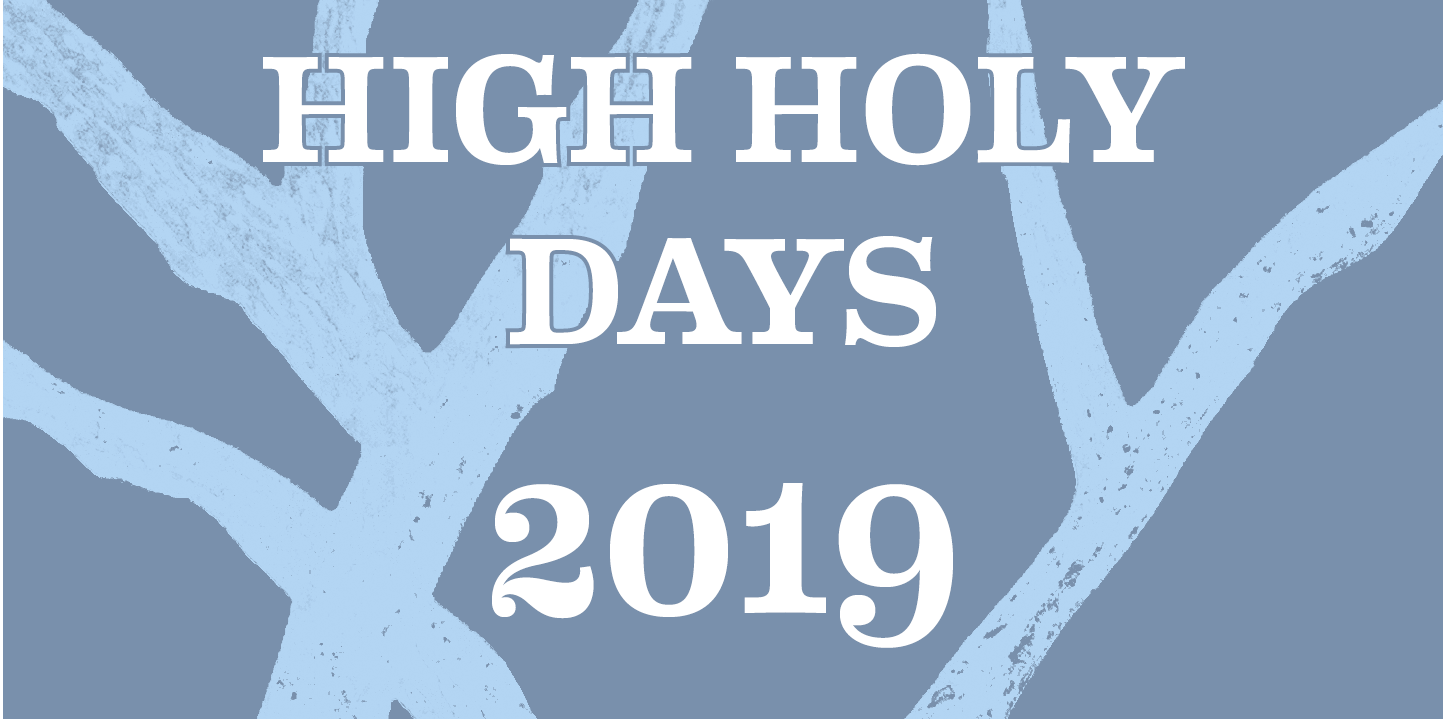 ELUL TOOLS #1: September 30
ELUL TOOLS #2: August 31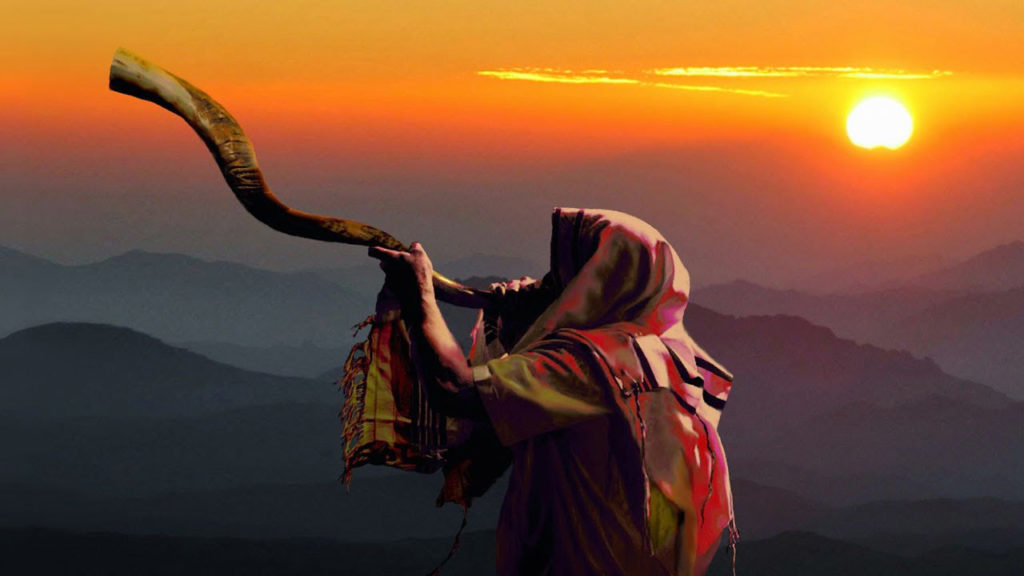 President Stuart Sweet says:
This is one of the most exciting times of the year. This is a time where we see old friends and make new ones. For many people, it defines congregational life. This year, so much has changed both inside and outside our synagogue. It's hard to believe only a year has passed.
Let's take this time before High Holy Days to reflect on what's really important. As the world becomes less and less certain, you need to know that there is a place where you're safe, where you're welcomed, and where you're loved. Congregation Emanu El is that place, for everyone who wants to celebrate and share. I hope you'll join us on Friday nights and throughout the days of awe.
ELUL TOOLS #3: SEPTEMBER 1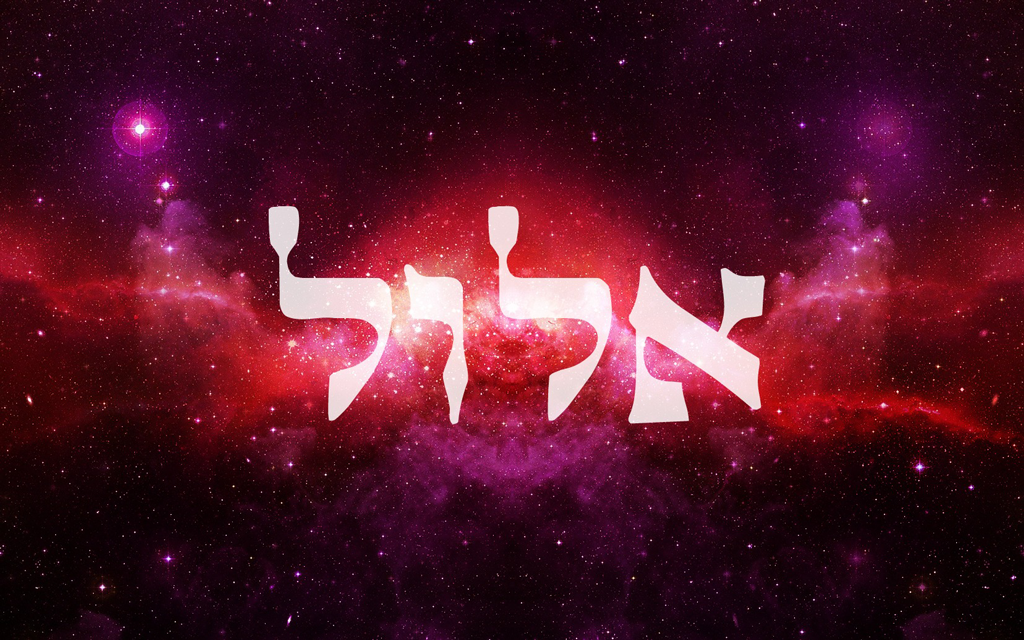 Rabbi Lindy Reznick says:
Today is the first day of Elul! A new beginning, a time to heal & prepare for our spiritual & communal re-birthing! Pick up the phone today…call someone you've been wanting to connect with! Build a bridge, mend a conflict, or just say I love you! Elul heals here we come 5780!
Elul Tools #4: September 2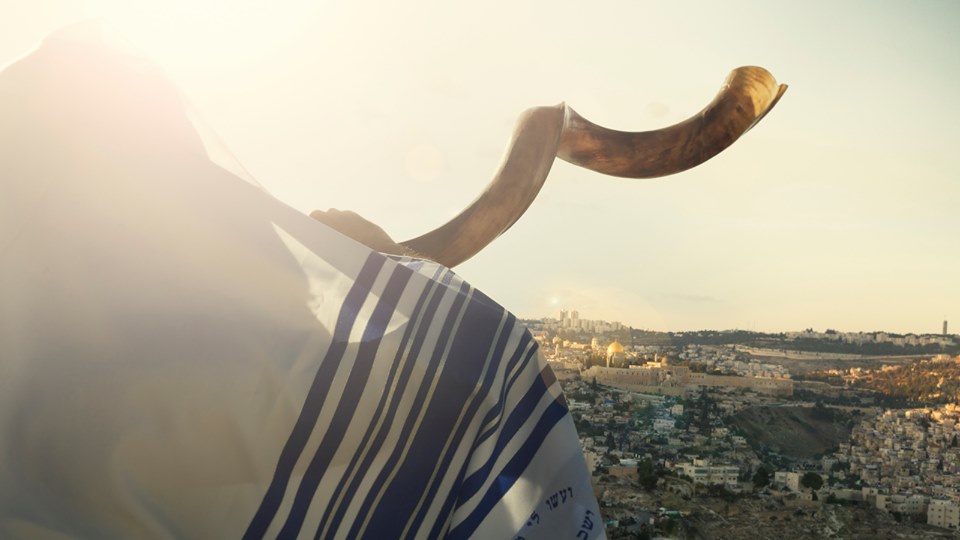 Heidi Nimmo says:
Look to Shekinah;
be strong and of good courage!
O look to Shekinah!
–Psalm 27: 14
Being human requires tremendous courage. Fear, a strong unpleasant feeling caused by being aware of danger or expecting something bad to happen is a common human experience.
While legitimate dangers abound, Shekinah is ever present to offer comforting, unconditional love bringing inner shalom. Within her embrace immediate danger can't end, but we can temper our expectation that something bad is going to happen.
Staying present in the moment is much more comfortable when I remember the feminine Devine and let myself feel her embrace.
May the light, love, energy, spirit and mystery of Shekinah bring courage to each of us.
Elul Tools #5: September 3
ELUL TOOLS #6: SEPTEMBER 4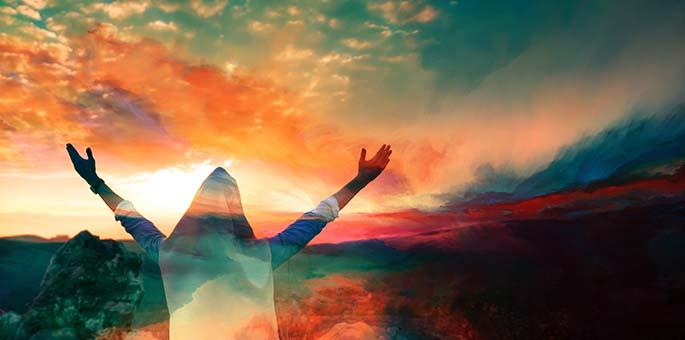 Rabbi Lindy Reznick writes:
Irwin Keller writes about Elul "as a mikveh in time. A great pool of mayim chayim, of living waters, into which we can for a short time dissolve." What is Elul is our warm up for Rosh Hashanah and Yom Kippur. This way when we arrive at the holidays we are are completing our work instead of starting it. We are open and ready for the inspiration that our holidays can bring. We can experience the joy and elation instead of feel dread about the heavy work awaiting us. When we immerse our bodies in a mikveh we emerge renewed, refreshed and in a different spiritual state. Let us roll up our sleeves, begin our teshuva, and immerse ourselves in the healing waters of Elul.
ELUL TOOLS #7: SEPTEMBER 5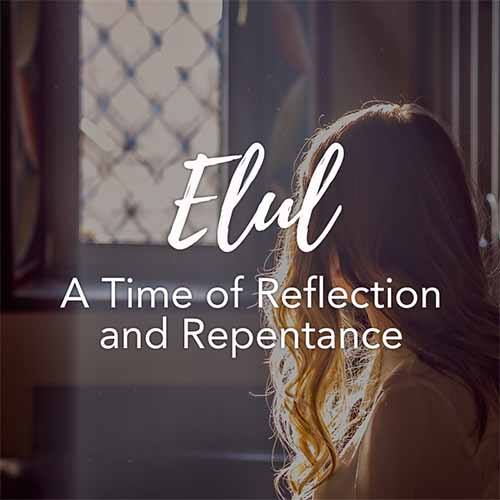 President Stuart Sweet writes:
As the year comes to a close, you could look at this moment two ways. You could say, it's a time to look back at what your life has been over the last 12 months. Or, you can say, it's a time to look forward at the kind of people we want to be.
I say, why not do both? Let us hope that our decisions in the next year are better, that our lives are happier, and that we are all a little bit closer. And let's make that happen BECAUSE we are aware of our shared past, not DESPITE it.
ELUL TOOLS #8: SEPTEMBER 6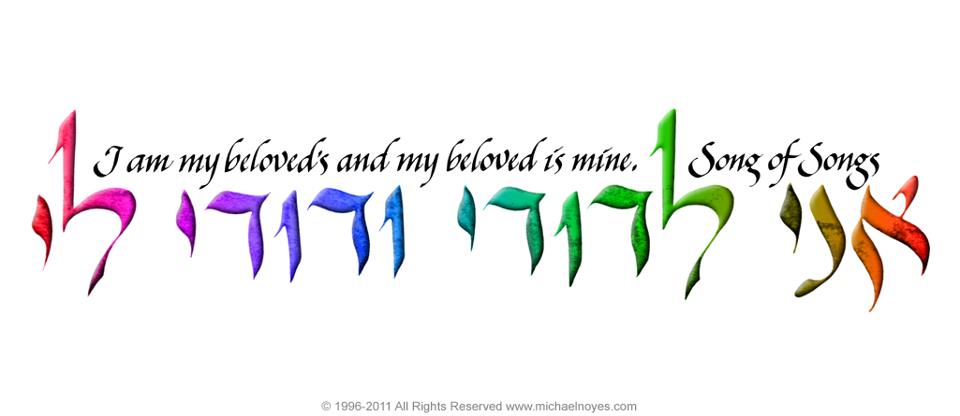 Rabbi Lindy Reznick writes:
Maimonides tells us "Do not imagine that character is determined at birth. We have been given free will. Any person can become righteous as Moses or as wicked at Jeroboam. We ourselves decide whether to make ourselves learned or ignorant, compassionate or cruel, generous or miserly. No one forces us, no one drags us along one path or another. We ourselves, by our own volition, choose our own way. (Maimonides 12th Century) I challenge you to take one action today that makes you righteous like Moses.
ELUL TOOLS #9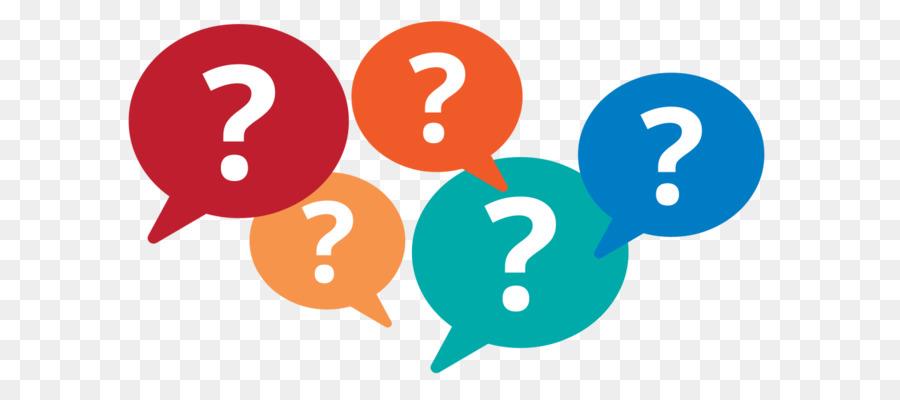 Rabbi Lindy Reznick writes:
A meaningful form of reflection that I use firing the 10 days of awe, Yamim Noraim, is the online forum call Do You 10Q. It's inspiring to re-read from the year before your answers to inspiring questions & reflect each day during this year. As part of your Elul Prep. Sign up for do you 10q.
https://www.doyou10q.com/
ELUL TOOLS #10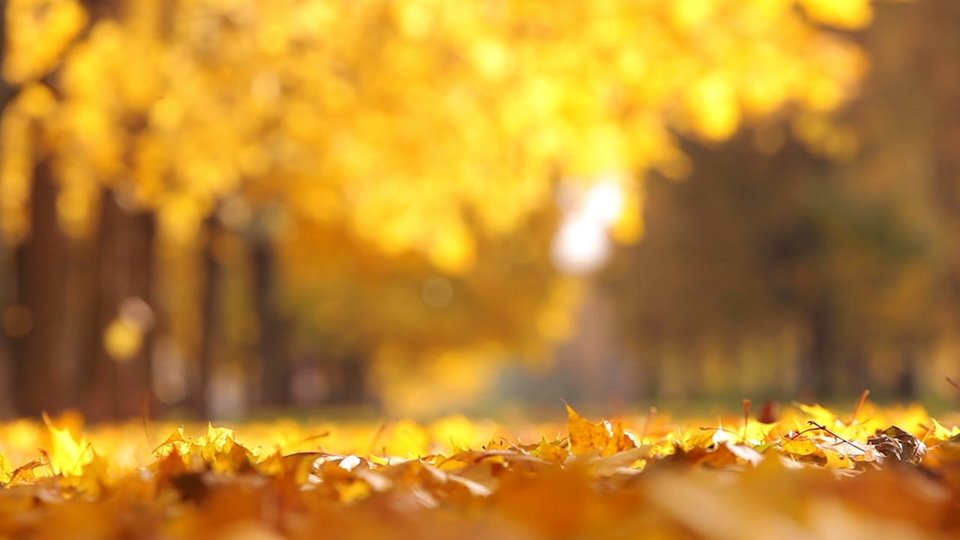 School Director Marcela Lavi writes:
Elul is the last month of the year, a time to look back at the year, at our family: how much the kids grew and learned how much we as a family achieved. It is also the time to look forward, to the New Year. Set new goals, make new decisions.


Ask yourself, what goals did I achieve this past year? What made me feel good about my parenting?

What new goals I want to set up for the upcoming year? How can I be a better parent for my child?

A nice way to spend time together with our kids is cooking tasty treats; here is a link to some Rosh Hashanah yummy recipes

https://pjlibrary.org/beyond-books/pjblog/september-2016/6-rosh-hashanah-recipes-kids-will-love
Elul Tools #11: September 9
Second Vice President Susan Damron writes:
Awesome!

Each day I sit in my garden before the heat begins. I enjoy the cool air and the morning light. I sit without expectation, and without plan. I let go of my "to do" list. I sit quietly, or sometimes I get up and walk slowly around my yard. Without fail, I am entranced by something unexpected. Yesterday, it was a tiny baby lizard climbing up the trunk of a tree rose. What a miracle! What a blessing to be able to see the miracle and mystery of this being—and of all being. I am filled with awe, as I prepare for the Days of Awe.

What fills you with awe and wonder during this month of Elul?
ELUL TOOLS #12: SEPTEMBER 10

President Stuart Sweet writes:
As we look back during the month of Elul, we should all think about our families. Family doesn't have to mean someone you're related to. It can mean anyone in your live who makes you feel safe and loved.
Who's in your family? This is a perfect time to reach out to them and let them know how grateful you are to them.
ELUL TOOLS #13: September 11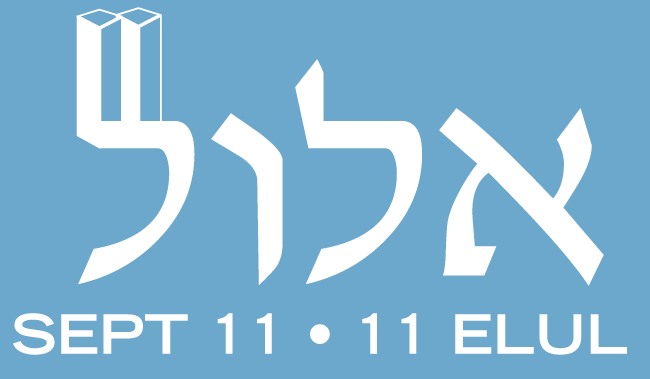 Today is the 11th of Elul…it is also the 11th of September. Today we remember those lives lost 18 years ago on 9/11.
Elul is the month of "teshuva", This means return. We return to our highest selves who are at peace.
Today do something to bring about peace and tolerance in your world. Offer a prayer of love or peace.Speak to someone who has different ideas than you. Promote tolerance and love.
Pirkei Avot 4:1 "Who is wise, one who learns from every man."
Rabbi Lindy Reznick
Cantor Jennifer Bern-Vogel
ELUL TOOLS #14, SEPTEMBER 12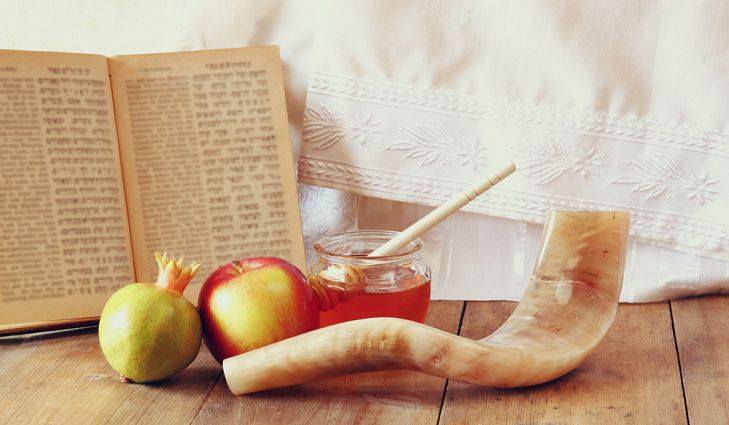 Rabbi Lindy Reznick writes:
This inspiration is informed by Simon Jacobson's book on 60 days, a spiritual guide to the high holydays.
In Exodus Moses asks to see God's face. God responds by saying Moses can only see his reflection. "You'll see my face by not looking"
In our lives there are those things we see with our eyes, but the deeper things we see often are when our eyes are closed and we go inward.
Elul is a time to look inward, to seek out our deeper wisdom which is the God within.
The lesson here is to get our eyes out of the way, use our deeper inner wisdom and see by not looking.
Think about a time in your life when you were able to go within to find the answer, instead of letting the external world deceive you. How can you cultivate hearing that voice?
ELUL TOOLS #15: September 13
Rabbi Lindy Reznick writes:

Tradition teaches that we read Psalm 27 daily from the beginning of Elul all the way to Rosh Hashanah. This Psalm speaks of our human relationship with fear, our need for hope and comfort, and our calling out to God. Peruse this incredible translation written by my teacher of blessed memory Rabbi Richard Levy…

https://www.amazon.com/Songs-Ascending-Book-Psalms-Vol-ebook/dp/B077XLYSH2
Elul Tools #16: September 14
Rabbi Lindy Reznick writes:

The holidays are a great time to get into the kitchen with your family and explore Jewish cooking, while making memories. Many of my earliest holiday memories are baking with my mom, honey cakes, cookies, large holiday meals. As I create memories for my own children now I try to encourage creative moments in the kitchen. Check out this Rosh Hashanah recipe…
https://toriavey.com/toris-kitchen/honey-apple-cake/
Elul Tools #17: September 15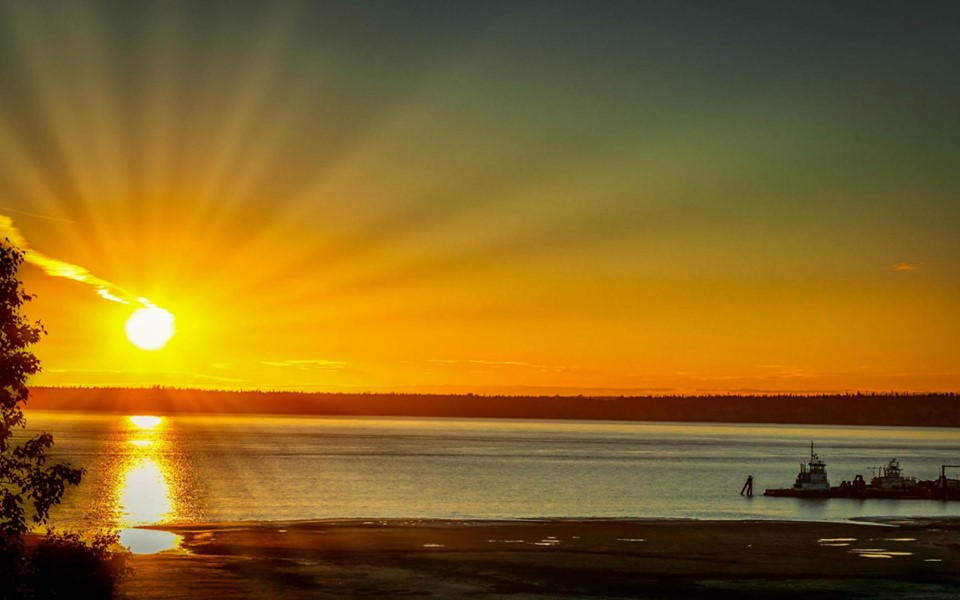 Rabbi Lindy Reznick writes:

At a recent funeral I learned about this father's consistent way of staying connected. He would talk with his children daily, sometimes for only 5 minutes. Butch knew that it was through these unimportant moments that we allow for connection with each other, that daily contact was a way to stay involved with one another's lives happenings. Don't wait, pick up the phone today and reach out to that old friend, distant relative, wish them a happy new year. Who knows what might happen…
ELUL TOOLS #18: September 16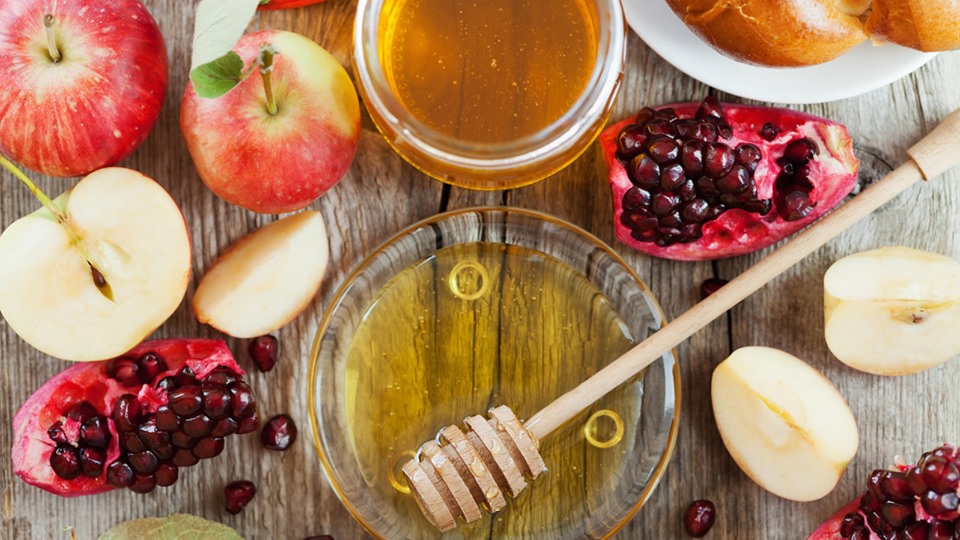 Cantor Jennifer Bern-Vogel writes:

[Help us to return to You, O Lord; then truly shall we return. Renew our days as in the past.]

These are the concluding words of our weekly Torah service and are also an important theme of our High Holy Days. The days of Elul help prepare us to do T'shuvah – turn old habits around, offer apologies, return, change and start again…this is never easy to do, but unless we make the effort to turn, we will be forever trapped in yesterday's ways…

May we turn from callousness to sensitivity, hostility to love, pettiness to purpose, envy to contentment, carelessness to discipline, fear to faith. Turn us around, O God and bring us back toward You.

[w/excerpts from Sha'arei Selichah]